Read about the process of developing LAMBOOZLED!, and the research & design team behind it
Learn how to play LAMBOOZLED! by watching a tutorial video or downloading the rules
Access additional game resources, including downloadable lesson plans and useful links
LAMBOOZLED! takes a playful
approach to media literacy education.
Grounded in current research on news literacy and youth media practices, LAMBOOZLED! is a deck-building card game set in the fictional sheep town of Green Meadows — where, as the game's tagline reads, "some news stories just want to pull the wool over your eyes!" Players must help the sheep citizens of Green Meadows figure out what's true and what's not, by using their best evidence to win them over.
The game was developed by faculty and students at the Media & Social Change Lab (MASCLab), Teachers College, Columbia University. Graphics and design by Giovanni Spadaro.
LAMBOOZLED! will be published by Teachers College Press on October 9 and is available for pre-order.
We're currently seeking funding and/or collaboration opportunities for the development of the digital version of the game, which would support both single-player and multi-player modes. If you're interested or have any leads, please get in touch!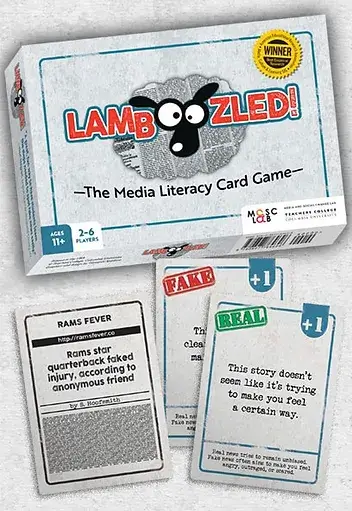 LAMBOOZLED!
COMPANION LESSON PLAN
Aiming to facilitate the introduction of the game in the classroom, this lesson plan also addresses the alignment of the game with relevant Common Core standards, and suggests potential questions and activities for a follow-up discussion.
Download shorter version (for 1 class session)
Download longer version (for 2 class sessions)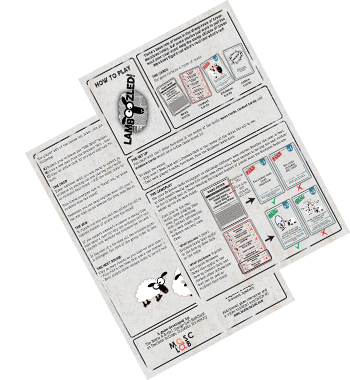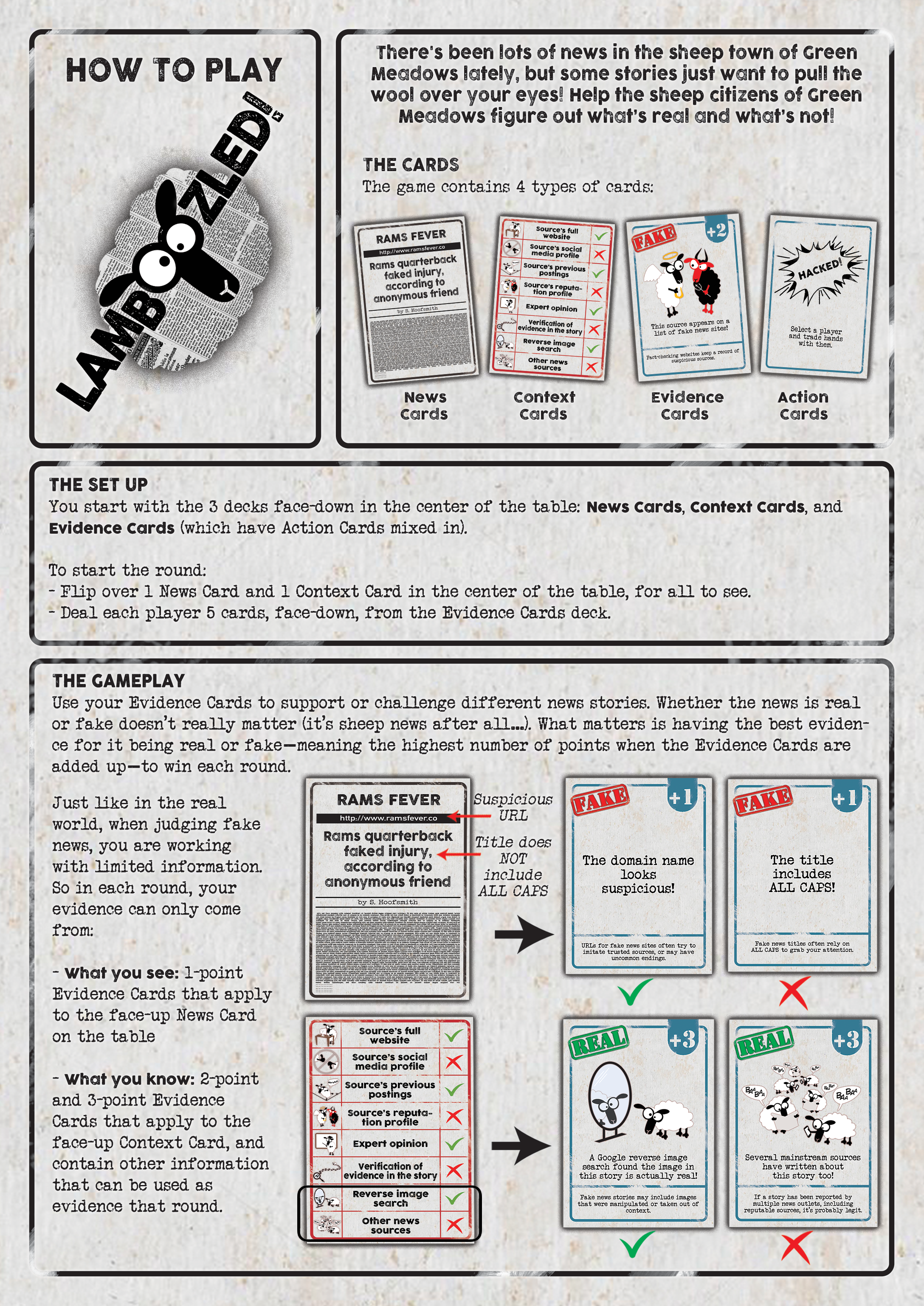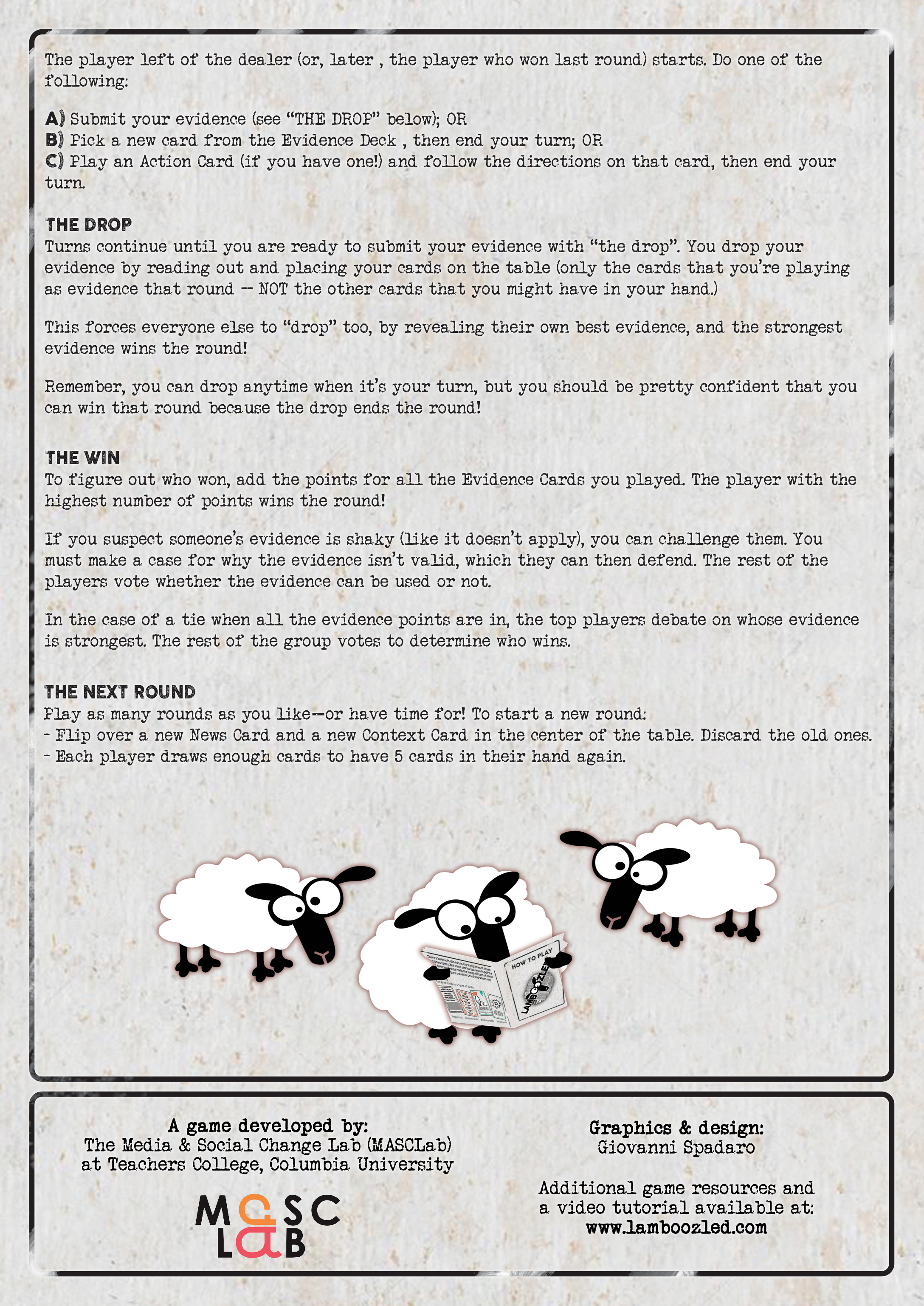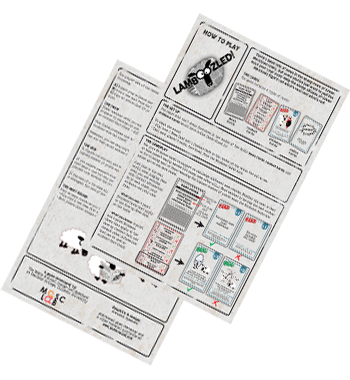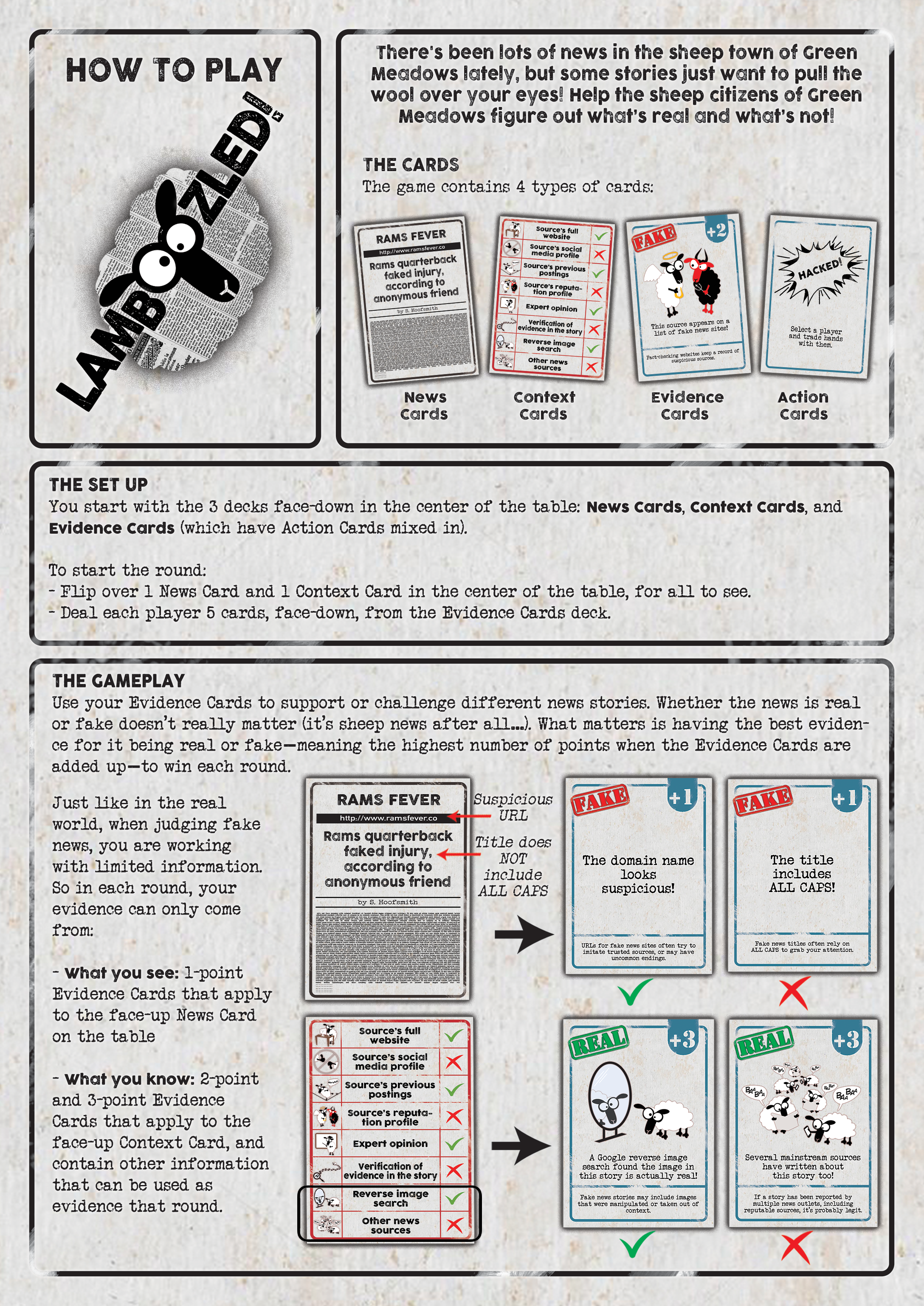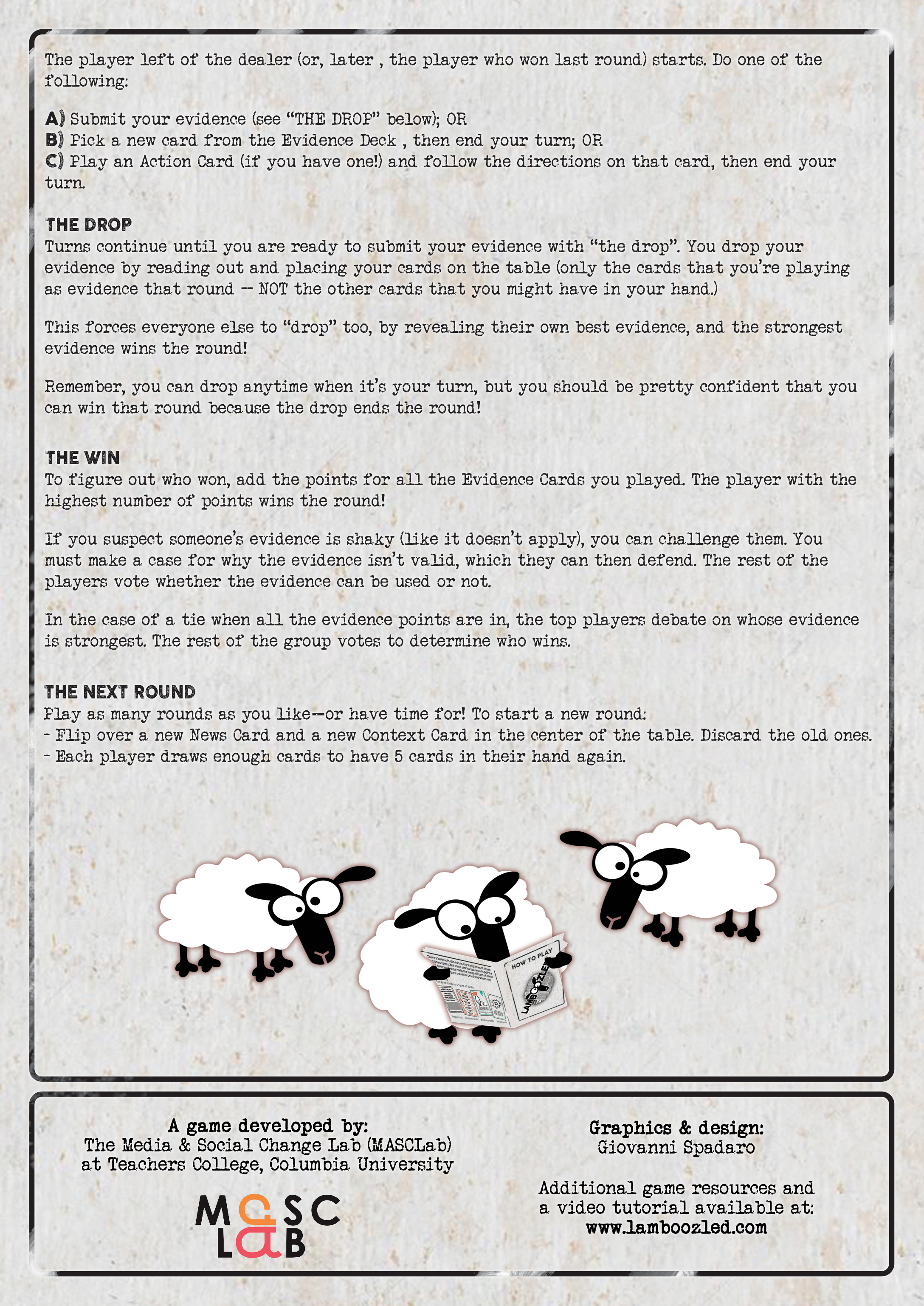 A RESEARCH REPORT
ON THE EVALUATION OF THE GAME
This peer-reviewed article, published in the Harvard Kennedy School Misinformation Review, discusses our evaluation research surrounding the efficacy of LAMBOOZLED! as an educational tool for news literacy.
ADDITIONAL MEDIA
LITERACY EDUCATION RESOURCES
If you'd like to suggest specific resources that might be helpful to include here or develop,!
Questions about the LAMBOOZLED game!
Get in touch with
the LAMBOOZLED team!